Blog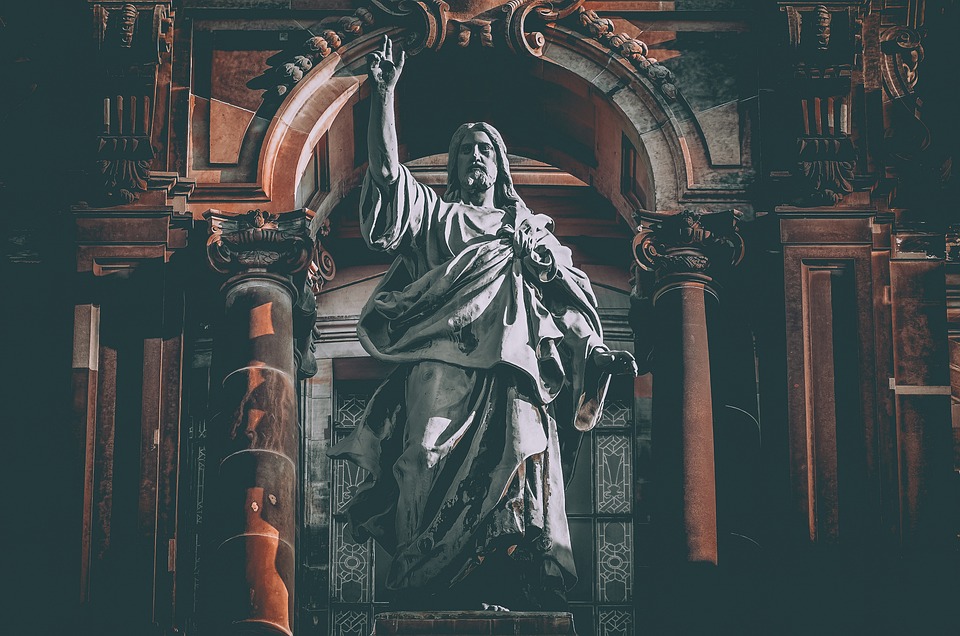 Title: A Beacon of Hope: Christian Charities' Dedication to Helping Others
Introduction
Greetings, beloved brothers and sisters in Christ! Today, we gather to celebrate the unwavering commitment of Christian charities in spreading the love of our Lord and Savior Jesus Christ. These beacons of hope shine brightly in a world so desperately in need of compassion and selfless service. As a charismatic evangelical Christian, I am overwhelmed with joy to witness the extraordinary dedication of these organizations, who consistently embody the heart of our Heavenly Father.
The Power of Love in Action
My dear friends, you and I know that our faith is not merely a collection of theological beliefs, but a vibrant, life-transforming relationship with the living God. It is this relationship that fuels our passion to make a tangible difference in the lives of those who are suffering and marginalized. The Christian charities, inspired by the teachings of Christ Himself, exemplify this divine love in action.
When we observe the tireless efforts of these organizations, we witness the power of compassion changing lives, one person at a time. From providing shelter to the homeless, feeding the hungry, healing the sick, and comforting the brokenhearted, Christian charities are the hands and feet of Jesus, bringing light into the darkness. They are beacons of hope, pointing the lost towards the ultimate source of redemption and restoration.
Transforming Communities through Empowerment
Beloved, our Christian charities do not merely offer temporary relief, but strive to empower individuals and communities to rise above their circumstances. They firmly believe in the potential of every person, recognizing that they are created in the image of God. By providing education, vocational training, and mentorship programs, these organizations enable individuals to break free from the cycle of poverty and despair.
Through their unwavering dedication, Christian charities equip the less fortunate to become self-sufficient, fostering dignity and a renewed sense of purpose. This transformative approach not only impacts the immediate beneficiaries but also ripples outwards, igniting a wave of change that can transform entire communities.
Inspiring Generosity and Unity
As Christians, we are called to be generous, not only with our resources but also with our time, talents, and love. Christian charities serve as a constant reminder of our responsibility to care for the vulnerable and marginalized among us. By witnessing their efforts, we are inspired to embrace this call wholeheartedly, seeking ways to bless others in our daily lives.
Moreover, these charities act as a unifying force, transcending denominational boundaries and bringing believers from various backgrounds together in service. When we align ourselves with these organizations, we experience the beautiful tapestry of God's kingdom on earth, where diverse believers stand united in love and compassion.
Conclusion
In conclusion, dear brothers and sisters, Christian charities are a shining testament to the transformative power of Christ's love. Their unwavering dedication to serving the least of these is a living testimony to the heart of our Heavenly Father, who calls us to love and care for one another. Let us be inspired by their example and join hands with them to bring hope, healing, and restoration to a broken world.
Remember, it is not the eloquence of our words or the impressive nature of our accomplishments that will truly impact lives. Instead, it is our heartfelt love and genuine compassion that will resonate with those in need, drawing them closer to the saving grace of Jesus Christ.
May we, as charismatic evangelical Christians, continue to be beacons of hope ourselves, shining brightly in the world and reflecting the love and power of our Lord Jesus Christ. Let us faithfully serve alongside Christian charities, extending God's Kingdom on earth, until the day when every tear is wiped away, and His perfect love reigns eternally. Amen.